Safety information & General use
SKU Code: USBPOWER
The Roberts USB travel power supply is available separately as well as included in some Roberts products. This page contains some information on how to use the power supply safely and general information and specifications.
The Roberts USB power adaptor is a specially optimised USB power source that provides 5V 2A power to devices via a USB outlet. It features a low noise output which means improved performance for radio devices (particularly DAB and FM radios) over using standard switch mode power supplies. For Roberts products like Petite, and Zen / Zen Plus, this power supply will ensure optimal quality of the radio reception and the maximum number of DAB stations will be available.
Installing the Connector Pins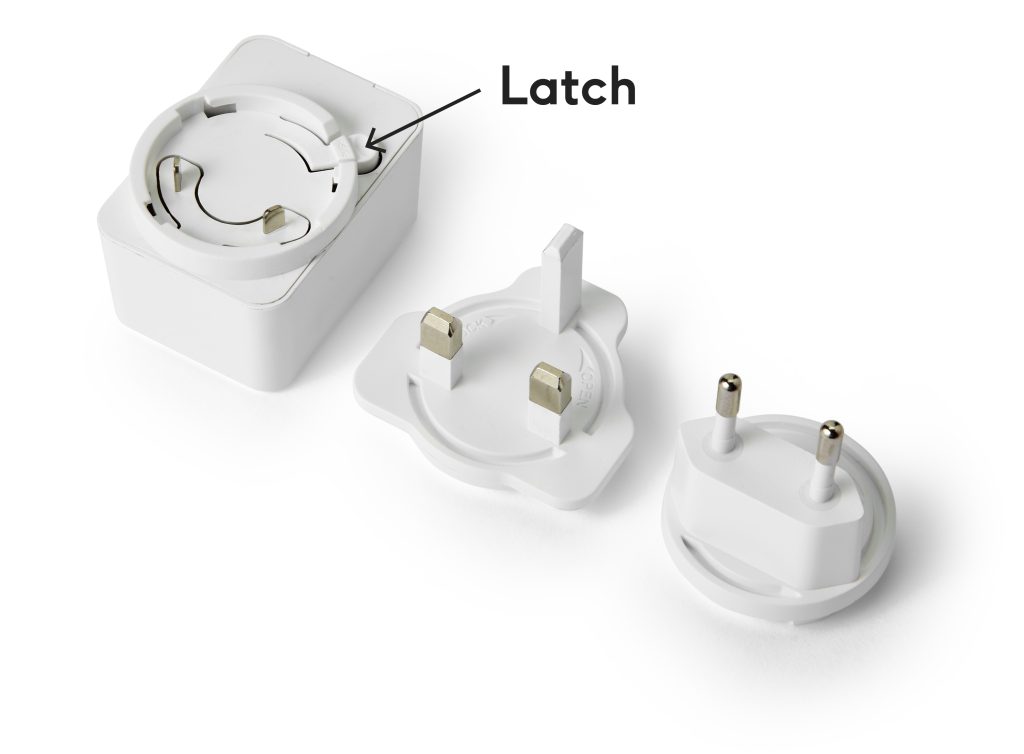 Insert the UK or EU connector to the main housing and turn. You will hear a click sound when it is in place, and it will feel locked in position. If you want to change the connector, push the 'Latch' and then turn the connector. It will come free and allow you to refit the connection terminals.
Safety & Warranty Guide
Specifications:
Microsoft PowerPoint – Roberts Spec Sheets 12-04-22
Roberts USB Power Adaptor for use with Roberts products
Changeable UK / EU pins
AC Input: 100-200V, 50/60Hz, 0.4A
DC Output: 5.0V, 2.0A, 10.0W
Output Connector: USB type A
Size:

Adaptor (mm) 39(w) 54(h) 34(d)
Adaptor with pin (mm) 49(w) 54(h) 61(d)

Weight:

Adaptor 44g
UK Pin 16g
EU Pin 22g