Under Construction – This guide is being written and is pre-release.
Quick Start Guide
International quick start guides: TBC
Key Features
Internet / DAB+ / FM radio
Streaming: Spotify, Deezer, Amazon Prime Music
Bluetooth
CD, CD MP3 / CD WMA compatibility
Play MP3 or WMA files via USB
Two mid-treble speakers, two bass speakers (with ported chambers)
Control via the UNDOK smartphone app (for Apple iOS and Android)
10 DAB, 10 FM presets and 40 Internet radio presets
WiFi and Ethernet connection (Dual-band WiFi and Ethernet)
5 equaliser profiles plus User EQ mode
Clock and dual alarm (wake to Radio / CD / buzzer)
USB charging of smartphone, tablet or similar devices
Auxiliary input and headphone socket for private listening
Controls
TBC
1. Volume
2.
10. Preset
11. I
19. USB playback / charge
20.
Basic Controls
TBC
Setup & Configuration
To set up the product WiFi, you will need to download the Roberts App.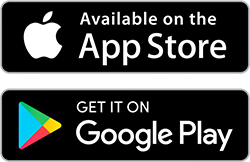 Please search for 'Roberts' to get started.
Audio Equaliser
The System menu contains settings for the equaliser. This contains several standard presets and a 'normal' setting which is the factory default for the unit tuned by Roberts acoustic engineers. Choose different acoustic settings according to your taste, or use the 'My EQ' setting to program your own balance of sound emphasis.
Listening to Radio
DAB Radio
Make sure that the antenna for the system is extended and the unit is in a location that can receive a strong FM/DAB signal.
Choose DAB mode (for DAB mode, the first use will cause the system to scan for available stations to choose from).
Turn the tuning dial to show the list of available stations.
Press select to start listening.
If the signal is poor / reception is bad, you can press 'info' to display the current signal strength to check that it is high enough. This display mode is useful to help you adjust the antenna or fine-tune the system's position.
Dynamic Range Control (DRC): Enabling DRC allows access to broadcasts that may be easier to hear in noisy environments. The best audio fidelity is heard with DRC set to OFF.
Station Order: Choose the order of stations in the list: 'Alphanumeric' (list alphabetically), 'Ensemble' (organised by DAB multiplex) or 'Valid' (shows only those stations for which a signal can be found).
SCAN / Prune Invalid: If the radio is moved to a new region, a scan may be needed to pick up the available stations. Stations that are no longer available will be marked with a '?'. Use the 'Prune' option in the menu to remove invalid stations.
FM Radio
Choose the FM radio mode to start listening. Ensure the antenna is well extended.
Scan setting (local/distant): Local setting will only allow the scan to stop on stronger stations with a good signal. The distant setting can be used to find weaker stations that may have some interference in the background.
Stereo/Mono audio: The system will play stereo whenever a strong enough signal is present. It is an option to force the signal to play mono if a station is weaker and causes the system to alternate between stereo and mono playback (Alter the 'Audio Setting' option in the menu).
Info display
Info: Press the info button to display different information about the current broadcast or station.
Images: Slideshow images can be shown fullscreen by pressing 'select'
Save Preset
To save a radio station (Internet, Podcast, DAB or FM), start listening to the station you want to save, then:
Long press the preset button. The system displays a list of 'slots' to save the station to.
Highlight the slot you want with the tuning dial / remote.
Press select (push the tuning dial).
The system will same the station in the slot for future reference.
Recall a Preset
To quickly recall a saved station, short press the preset button, then choose a slot. The system will recall the station.
Bluetooth
Bluetooth allows an easy way to connect and play smart audio devices through your device. Choose the Bluetooth mode and the device will attempt to connect to the last connected Bluetooth audio device. If it is not able to automatically connect, it will be available to connect.
Connect to Bluetooth
Ensure that the Icon/Forté displays 'Looking for Device' or similar message.
Look in the Bluetooth connections list on your smart device for the Roberts Icon / Forté
Select it to connect.
The device should pair and audio will be available.
In the menus you also have the option to cause the system to disconnect from a Bluetooth device and clear pairings. This will cause the system to forget all devices previously paired. Choosing this option will mean you will need to re-pair a device to play audio.
Headphone Output
On the top of the unit is a standard 3.5mm stereo audio jack with optimised impedance for headphones. Inserting an audio jack to this socket will disable the speaker output.
AUX Input
The rear panel features a stereo aux input calibrated to -10dB audio input levels. Choose AUX input to listen to audio being played to this input.
Software update
From time to time, new software features for your product may be developed. Your product has therefore been designed to allow its internal software to be updated using your Internet connection. Please note that updating software may result in losing settings such as presets, alarms etc.
The 'Software update' option is accessed via the System Settings menu. When you select 'Software update' the menu will display 'Auto check setting' and 'Check now'. If you want your product to check periodically for new software versions choose 'Auto check settings' and then choose 'YES'. If you do not want your product to check for updates choose 'NO'.
VERY IMPORTANT: Do not switch off the power to the audio system until the update operation is complete and the audio system has restarted, otherwise the unit may become permanently damaged.
Security information
Please refer to our security strategy concerning product Internet security here: Roberts Security Policy
Cautions
Do not allow your product to be exposed to water, steam or sand.
Do not leave your product where excessive heat could cause damage.
The name plate is located on the rear the audio system.
Use only the mains lead provided with the product, or a genuine replacement provided by Roberts Radio. The use of alternative mains leads will invalidate the guarantee.
The mains lead and audio system shall not be exposed to dripping or splashing and no objects filled with liquids, such as vases, shall be placed on the mains lead or the audio system.
It is recommended to operate the product such that there is a minimum distance (10cm recommended) to adjacent objects in order to ensure good ventilation.
The ventilation of the product should not be restricted by covering it with items such as newspapers, tablecloths, curtains etc.
No naked flame sources such as lighted candles should be placed on the product.
It is recommended to avoid using or storing the product at extremes of temperature. Avoid leaving the unit in cars, on window sills, in direct sunlight etc.
There are no user serviceable parts inside this product.
Do not attempt to disassemble any part of the product.
Specifications
Mains: 100 – 240 volts AC, 50-60Hz only
Remote control batteries 2 x AAA size
Wired Ethernet 10/100M bits/sec via RJ45 connector
WiFi 802.11 b, g, n or a supported with WEP and WPA / WPA2 encryption
Compatible with 2.4 GHz and 5 GHz WiFi bands.
Frequency Coverage

FM 87.5 – 108MHz
DAB 174.928 – 239.200MHz
Bluetooth 2.402 – 2.480GHz

Headphone socket 3.5mm diameter, stereo
Aux In socket 3.5mm diameter, stereo
Aerial System
Bluetooth standards A2DP, AVRCP
Bluetooth codecs supported SBC and AAC
Operating temperature range +5°C to +35°C
USB 5V 1A output
Operating temperature range +5°C to +35°C
Software License Information
Use of the software in this radio is subject to software license terms contained in this user manual – by using the radio, you are agreeing to comply with these license terms:
Thompson Licensing: MP3 audio decoder
MPEG Layer-3 audio coding technology licensed from Fraunhofer IIS and Thomson
Fraunhofer: MPEG-4 HE AAC Audio decoder
MPEG-4 HE-AAC audio coding technology licensed by Fraunhofer IIS: http://www.iis.fraunhofer.de/amm/
Microsoft: Windows Media Audio decoder (WMA) & Microsoft: Real Time Streaming Protocol (RTSP): This product is protected by certain intellectual property rights of Microsoft. Use or distribution of such technology outside of this product is prohibited without a license from Microsoft.
Spotify:

Use your phone, tablet or computer as a remote control for Spotify. Go to spotify.com/connect to learn how.
The Spotify Software is subject to third party licenses found here https://www.spotify.com/connect/third-party-licenses